The best laundry detergent for gym clothes
If you're spending as much on your gym clothes as your evening wear (luxe leggings, we're looking at you), it's important to treat them to just as much tender loving Kair, which is where sports-specific detergents come into play. But what makes a specialist activewear detergent good, and what makes it different to everyday detergent? Read on to find out. 
Targets and removes odours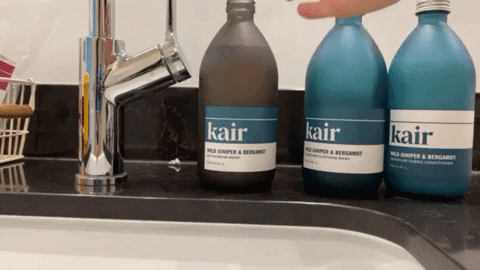 Modern performance items are made from technical fabrics with special moisture-wicking properties. Sweat-wicking properties are important - without them, the sweat would saturate, and remain trapped within the inner layer of the garment (hardly ideal if you've just splashed out on some brand new premium gym clothes). But the fabric can still cling onto odours long after your workout, so you need something which specifically targets perspiration and stains, like our deep-cleaning and deodorising Activewear Wash.  
Revitalises your workout gear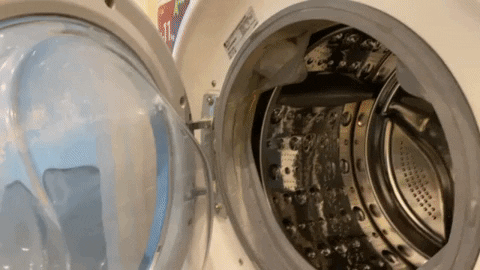 A performance wear wash shouldn't just pack a punch in the drum by lifting, neutralising and removing the source of an odour. It should instantly reinvigorate your activewear (and you!) with energising, reinvigorating fragrance. Featuring the uplifting, fresh, citrusy, light notes of our Wild Juniper & Bergamot scent, our Activewear Wash will refresh your wardrobe and your spirits, so you and your sportswear are ready to go again and again. 
Doesn't irritate skin post-workout
Even if you're not usually allergic to regular detergent, the combination of sweat and movement means you're more likely to have a reaction in your workout clothes. That means the formulation is even more important when it comes to activewear detergent. The plant-based, non-toxic ingredients in our Activewear Wash are way less likely to irritate your skin after a sweaty session, so you can keep on spinning, spin after spin.  
Doesn't damage technical fabrics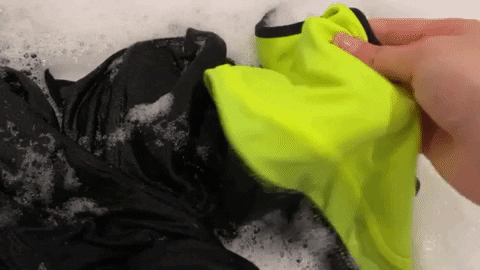 A good sports-specific detergent is as kind to technical fabrics as to your skin. That means no fabric or colour degrading nasties (look out for enzymes, optical brighteners, bleaching agents, and SLS). Our powerful yet protective plant-based ingredients won't limit fabric life or affect colour retention, so your activewear can stay in shape too and live on in full colour. So you can enjoy sports bras that stay opaque and leggings that stay up. 
And if you're wondering what counts as a technical fabric, we've put together a list of the most common ones. Our Activewear Wash works wonders on them all…
~ Elastine, spandex and lycra
~ Polyester, nylon and propylene
~ Microfibre and bamboo fibre
~ Gore-TexTM and X-Static(R)
~ Neoprene (polychloroprene)
~ Cotton, calico, TencelTM and wool
We know we're biased, but there's no beating our specialist Activewear Wash when it comes to caring for your sportswear. Special fabrics need extra special Kair, after all.